A guide to boiler service
Looking for the best boiler cover on the market?
Call us and let our experts subscribe your house to the best boiler cover for free.
Monday to Friday – 8.30 am to 5.30 pm
Looking for the best boiler cover on the market?
Call us and let our experts subscribe your house to the best boiler cover for free.
Monday to Friday – 8.30 am to 5.30 pm
As always, with boiler maintenance, prevention is better than cure. That's why a regular boiler service is a good idea. It can help to keep costs down in the long run and extend the service life of your boiler. You can sometimes have your boiler serviced through your boiler cover plan. However, sometimes even boilers in good condition develop faults, and when it stops working in the middle of the winter, you need to get it fixed as fast as possible. That's why boiler service is such a key part of any home heating strategy.
Last update: April 2022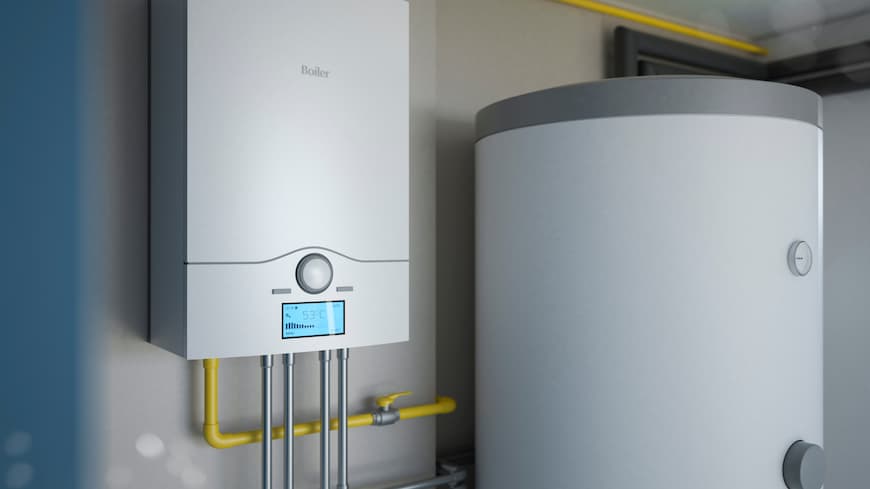 In order to get the most out of your boiler in terms of performance and longevity, a regular boiler service is highly recommended. Although we appreciate that this is another annual expense that many households can do without, it is nonetheless an investment that could potentially save you money in the future.
Boiler servicing is the concept of looking after your boiler throughout the year to ensure it is in good working order. This usually takes two forms:

A regular service to ensure it is in good running order
Carrying out necessary repairs
Let's take a look at what you need to know about boiler servicing…
How often should a boiler be serviced?
Energy companies recommend that a boiler should be serviced once a year to ensure that it's operating correctly. Regular services can actually cut costs in the long term as they help to prevent more serious and costly repairs down the line.
If you don't have your boiler serviced then it can lead to the development of faults, less efficient running and take years off the service life.
This mostly applies to gas boilers, which are more complicated pieces of kit than electric boilers. A gas boiler must be serviced by a fully-qualified heating engineer that is Gas Safe registered. Other types of boilers, such as oil, must be serviced by the appropriate professional.
There is no right or wrong time to have a service, as long as you try to do it once a year. However, summer is usually the best option because:
Engineers tend to have more free time at this time of year
You can rectify any faults and ensure your boiler is in good working order for the coming winter months
Getting your boiler serviced can help to:
Prevent carbon monoxide leaks
Catch faults before they become serious
Cut down on long term maintenance bills
A boiler service will last about 30 minutes and the engineer will look for signs of leaking and corrosion, check and clean components, ensure flues are not blocked and ascertain if the gas pressure is correct.
Some boiler plans actually require you to have an annual service. If you don't comply with this annual servicing, you could lose your warranty. So best to get it regularly checked.
Should my boiler be serviced more than once a year?
Every 12 months should be enough. Even if you don't notice any problems with your boiler, it's still important to get it checked annually to make sure there aren't any hidden problems that you haven't picked up on. Leaving a service until you notice a problem could lead to long-term issues, or even result in having to replace your boiler. This could cost you even more money for repairs.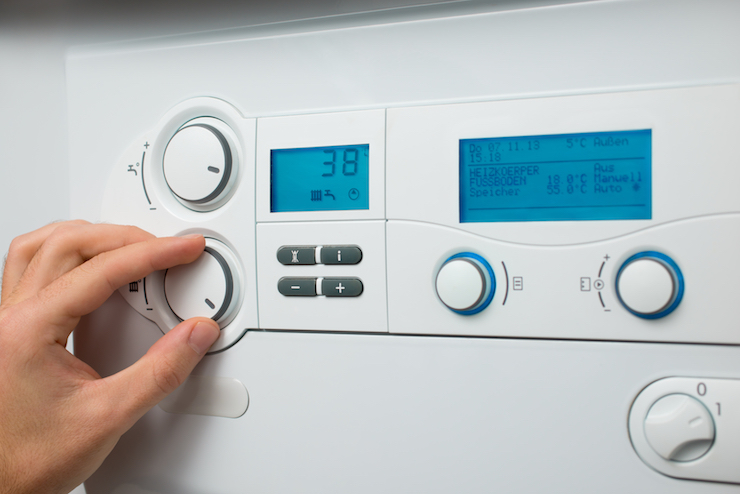 What is done in a boiler service?
Different boiler cover and repair providers may use slightly different terminology when describing their boiler servicing procedures. However, if they are Gas Safe registered (which they absolutely *should* be!), you should ensure that a service covers everything on our checklist below…
A boiler service should include the following:

A visual inspection of the boiler unit itself, as well as the controls and pilot light flame
Inspection and cleaning of the boiler's interior after the casing has been removed
A check of the heat exchanger, the main injector, spark probe and burner
Inspection of the flue
Checking the gas pressure
Also checking for leaks.
Once they have finished all their checks, the engineer will fire up the boiler to double check that everything is working as it should. He should then provide you with a Gas Safety Certificate at the end of the boiler service. This should include information about the company from which you bought the boiler, the name of the technician, and the Gas Safe number.
If there are any problems with the boiler, your technician should advise you on how to move forward, whether this involves a repair or replacement.

Our energy experts are here to help
Free service - Available Monday to Friday from 8.30 am until 5.30 pm
How much should a boiler service cost?
The cost of a boiler service honestly depends on the type and size of the boiler you have, as well as the company you bought your boiler from.
A one-off boiler service costs between £60 and £100. However, the cost of an annual boiler service is often included in your boiler cover plan if you have one. Boiler cover is paid for in monthly installments and covers the cost of the service, as well as protecting you from potential breakdowns or broken parts. For example, British Gas boiler cover costs £14 a month with an excess of £60. On the other hand, Scottish Power boiler cover costs £3.50 a month, with an excess of £99. You need to make sure that your boiler cover plan works well for you, and most importantly that it covers the exact type of boiler you have.
Also remember, you can't service your own boiler. Unless you are a certified boiler technician, you cannot carry out the service yourself. As with anything pertaining to your boiler and heating, it's much safer and more responsible that it is carried out by a Gas Safe registered engineer.
Can a plumber service my boiler?
Plumbers are usually qualified enough to service your boiler, however it is required that a boiler service is carried out by a certified technician or boiler engineer. Boiler technicians need to be Gas Safe certified in order to carry out a boiler service.
Is it worth getting your boiler serviced?
Absolutely. Getting your boiler serviced is just like getting your car serviced. It can identify and correct small issues before they become big problems. Furthermore, the checks and inspections carried out in a boiler service will ensure that your boiler continues to work efficiently. So you not only save yourself the cost of a repair later down the line, you also protect yourself from the excess heating costs caused by an inefficient boiler.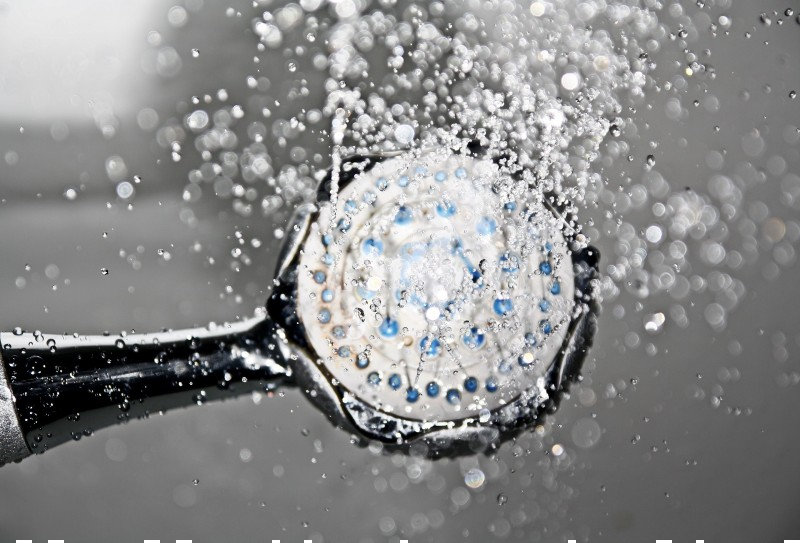 Things to look out for
There are certain things you need to keep an eye out for when you have a boiler in your home. These are the tell-tale signs that something is wrong and that your boiler may need a boiler repair. They might also be indicators that your boiler Is not performing as well as it should be. Read the following and check your boiler to see if everything is ok.
Check the boiler pressure
On the front of your boiler you will find a water pressure gauge. You can see where the needle sits to check the pressure. If it is in between 1 and 2 bars of pressure, then it is fine. If your pressure is too low, it will cut out. If it is too high it can break the boiler. So if it's not in the desired position, call a heating engineer.
Bleed the radiators
This lets excess air out of your heating system so it runs more efficiently. To do it, turn off your heating system completely and allow it to cool down. Use your radiator key to gently turn the valve at the top of the unit until you can hear air hissing. Once the hissing stops and liquid starts to come out, you can tighten the valve again. Repeat the process with all your radiators.
Check for radiator problems
Give each radiator a once over to make sure there are no leaks and no corrosion is taking place. If the radiator is not getting hot when the heating is on, they may need bleeding (see above).
Check the boiler flame is blue
A blue flame indicates the complete combustion of gas. If the flame is yellow or orange then it is not receiving enough air for complete combustion.
Make sure the boiler is well ventilated
Although the boiler itself does not need ventilation the waste gases from the combustion need somewhere to go, so a suitable flue must be attached to remove these. More and more of us are boxing our boilers in which can restrict oxygen, so make sure there is enough room around the boiler for this to happen.
Look for dripping from the external pipe
If the external overflow pipe is dripping it could be a faulty toilet cistern or it may be a sign of a fault with a combination boiler. Either way you should have a plumber investigate the problem.
Make sure the flue is accessible
As more and more boilers are boxed in, getting to vital parts to conduct checks is becoming more difficult. A blocked flue can cause major issues with boiler function and is an essential part of any service, so make sure it is accessible.
Lag your pipes
Lagging your pipes not only helps to keep hot water at the right temperature until it comes out of a tap or arrives at its destination. But it also stops cold water freezing in pipes and bursting.
Warning signs
There are a number of signs your boiler needs an inspection. These include:
Water leaks
It won't start
Low output
Strange noises
Unexplained bill increases
Metallic odour
How to stop your condensing boiler from freezing?
The boiler's condensing pipe can freeze in sub-zero temperatures, which can cause big problems in very cold weather – exactly when you most need your boiler.
The condensing pipe is a small opening that sits on the outside wall behind the boiler to remove excess water. This can freeze in cold weather. To prevent this from happening you can install a thermal warming kit.
Boiler Replacement
Sometimes, a boiler service will lead to a boiler replacement. If the technician notices a fault with your boiler, sometimes replacement is the best option.
How often should I get my boiler replaced?
The most foolproof way to know whether or not to replace your boiler is to have a service. A technician can tell you for certain if your boiler looks worse for wear and needs to be replaced. Usually, the engineer or technician will tell you this if the cost to repair your boiler is more than the cost of a new boiler. If this is the case, you should definitely upgrade to a new boiler.
Boilers on average have a lifespan of 10-15 years. So if you are approaching the end of your boiler's life, it's best to get a service and see if you need a replacement. Given that your boiler is heating your whole house, it works pretty hard and can get worn out.
If your boiler doesn't have a thermostat, or if the settings on it mean you don't get much control over the heating system in your house, then you should probably upgrade to a new boiler. With technology constantly changing and advancing, boilers are becoming more and more tech savvy. With a new boiler, you can get much more control over how much heat it is generating for your home. This means you can be much more energy efficient and control how much you spend on your heating.
You want a boiler attached to the wall. That is generally considered to be good boiler practice nowadays. However, many old boilers are still placed on the floor. This is a pretty inefficient place to keep your boiler, and might be a sign that you need to replace it.
But remember, before you decide to replace your boiler, we recommend having a service from a boiler engineer. This way, you can also get a bit of advice about which new boiler to invest in.
How much does it cost to get my boiler replaced?
Getting a boiler replaced costs the same amount as getting one installed. Although the cost of replacing a boiler might be quite high, it's a better investment than getting it repaired most of the time. This is because boilers are constantly evolving and becoming more technologically advanced.
Want to read more about boiler cover? Check out these other guides:
Available Monday to Friday from 8.30 am until 5.30 pm
FAQ
Is it best to get on-off repairs or annual cover?
The average boiler repair costs over £200, while boiler cover plans start from less than £5 per month. While you may need to take a while to find the best value plan for your home and setup, annual cover is a no-brainer for most households.
What is done in an annual boiler service?
A boiler service will include the following operations and checks to ensure that your boiler is in good health and minimise the risk of faults and failures:
Boiler service checklist
* Visual inspection of the boiler unit, the controls, and the pilot light flame
* Removal of boiler casing and inspection and cleaning inside the boiler
* Checks of the heat exchanger, main injector, burner and spark probe
* Check of the flue
* Gas pressure check
The engineer will then fire up the boiler to ensure that all is in good working order.
What happens if your boiler can't be fixed?
If your boiler is beyond economical repair, an engineer will recommend that it be replaced. If you have boiler cover, this can go some way towards mitigating the costs.
What if I want to cancel my boiler service?
Most boiler cover plans will include at least one scheduled service. But if your plans change, you can contact your cover provider to cancel and reschedule the service. However, they may advise that you have a limited window in which to re-book your service. 
It's advisable to get your boiler serviced every year to ensure best results.
Updated on 18 May, 2022