HomeServe Boiler Cover: Tariffs, Prices and Reviews in 2020
Looking for the best energy deal on the market? Switch to a new supplier in minutes!
Call us and let our experts switch you to a new energy plan for free.
Available Monday-Friday from 9am-7pm
HomeServe offers a comprehensive range of boiler care solutions at budget-friendly prices. But with so many boiler cover providers to choose from, are they worthy of your hard-earned money? Let's take a closer look…
COVID-19
The coronavirus pandemic is likely to affect all of our personal finances. However, the UK lockdown will not affect the services we provide. Our team of experts are working hard to ensure that you make savings on your energy bill by switching suppliers. Read more about your energy supply during COVID-19 here.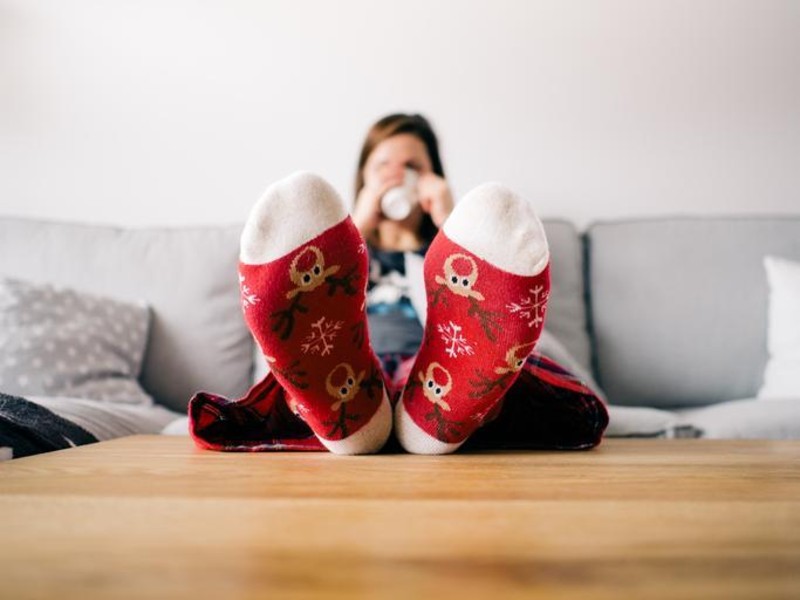 Your household has a number of monthly expenses. And in a climate where many of us are tightening our belts, many of us are taking a good long look at our direct debits and wondering which we really need. If your home is heated by a gas boiler, you may wonder whether boiler cover is worth your hard-earned money. But the truth is that the right boiler cover plan can keep your boiler running efficiently, it can also save you money on keeping your home warm in the long-term. What's more, it can save you from the cost of an expensive repair if something goes awry. Here we'll look at HomeServe boiler cover and see if it's the right fit for your home.
Focus on HomeServe boiler cover
HomeServe is a major name in plumbing and heating in the UK with over 1.8 million customers across the country. They have maintained a presence in the UK for around 25 years and cover all manner of heating mishaps from boiler breakdowns to burst pipes. HomeServe has a 24/7 helpline, which is open 365 days a year. All repairs and maintenance are carried out by Gas Safe registered engineers. Most repairs and parts are guaranteed for 12 months.
What is Covered by HomeServe?
When choosing a boiler cover plan from HomeServe, or anyone else, it's important to get the right plan for your household's needs.
The right plan will depend on the age and condition of your boiler, how much it's used, and how much you can comfortably afford to spend on your cover. While you don't want to be left high and dry in the event of a boiler breakdown, you also don't want to pay over the odds in monthly premiums for cover that is surplus to your requirements.
At its most basic level, HomeServe boiler cover provides:
Breakdown cover for your gas boiler and supply pipe.
Free boiler health check.
Optional free boiler servicing.
Unlimited claims.
No claims value limit for boilers that are in good condition.
Additional cover for central heating available.
All for the modest sum of £7.33 per month. However, the provider offers a range of tariffs for customers who want more comprehensive cover.
At the time of writing, HomeServe offers one month of its standalone gas boiler cover for free (when compared to an equivalent option without a service).
HomeServe Tariffs
Like most providers, HomeServe offers tiered home heating cover plans. Boiler cover alone does not usually cover your household if something goes awry with your central heating pipes, plumbing and drainage or electrics.
Here, we'll compare HomeServe's various tariffs so that you can choose the best option for your household's needs.
| Cover Type | Monthly Cost | What's Covered? |
| --- | --- | --- |
| Gas Boiler Breakdown | From £7.33 per month | Gas Boiler Boiler Service * Gas Supply Pipe |
| Gas Central Heating Breakdown | From £11.91 per month | Gas Boiler Boiler Service Gas Central Heating Gas Supply Pipe |
| Plumbing and Heating | From £12.83 per month | Gas Boiler Boiler Service Gas Central Heating Gas Supply Pipe Water Supply Pipe Plumbing & Drainage |
| Plumbing, Heating and Electrics | From £15.58 per month | Gas Boiler Boiler Service Gas Central Heating Gas Supply Pipe Water Supply Pipe Plumbing & Drainage * Electrics |
| Heating, Plumbing and Electrics Plus | From £19.25 per month | Gas Boiler Boiler Service Gas Central Heating Gas Supply Pipe Water Supply Pipe Plumbing & Drainage Electrics Security & Roofing * Damage from Pest Infestation |
At the time of writing, all HomeServe Tariffs come with one month cover for free.
HomeServe reviews: What do their customers say?
HomeServe currently has an average customer rating of 4.2 out of 5 on their Trustpilot Page. As such, they are classified as an "Excellent" boiler cover provider.
At the time of writing, they have 41,493 customer reviews. Of these:
29,160 (70%) are rated "Excellent"
5,526 (13%) are rated "Great"
1,905 (5%) are rated "Average"
1,380 (3%) are rated "Poor"
3,522 (8%) are rated "Bad"
However, there is a separate page for "HomeServe Heating" which you can see here. On this page, which is arguably more relevant to boiler cover, things are decidedly less rosy. This page has a more modest 158 reviews. However, of these:
51 (32%) are rated "Excellent"
3 (2%) are rated "Great"
2 (1%) are rated "Average"
10 (6%) are rated "Poor"
92 (58%) are rated "Bad"
If we combine the reviews from both pages, customer sentiment is still very positive, however.
Positive reviews
Positive reviews focus on friendly and knowledgeable engineers arriving on time, clear communications, and fast and decisive issue resolution. One reviewer even referred to the attending engineer as their "knight in shining armour".
Negative reviews
Negative reviews focus on long wait times to get through to their helpline, long waits for repairs, missed appointments from engineers, and poor communications from the customer service team.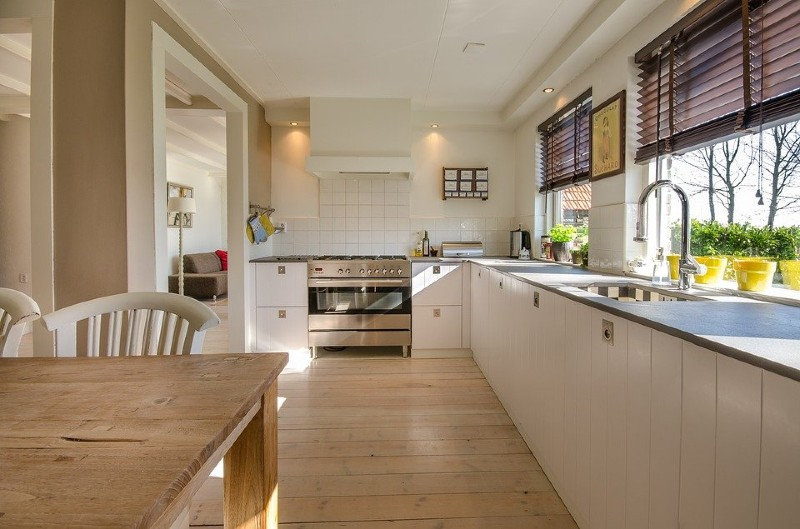 How to contact HomeServe
There are a number of ways in which HomeServe can be contacted. To speak to the customer care team, call 0330 0247 999. If you're a textphone user, call 18001 0330 0247 999. Alternatively, Click Here to use HomeServe's Live Chat feature.
The team are available from 8am-8pm weekdays, 8am-4pm Saturdays and 10am-4pm Sundays.
If you prefer to use email, you can contact the team at heretohelpteam@homeserve.com.
If you smell gas or suspect a gas leak, call the Gas Emergency Service number on 0800 111 999.
HomeServe login
If you are already a HomeServe customer, you can access many of their services through their customer portal. Click Here to login.
From your customer portal you can:
View and upgrade your cover / products.
Make a claim.
Change your address and update your details.
Track your appointments
HomeServe complaints
If you wish to make a complaint to HomeServe, they have a number of ways in which you can get in touch. You can call the customer service department on 0330 0247 999, or email customerrelations@homeserve.com. Alternatively, write to:
Freepost RLYC-LXAL-GEEH
Customer Relations Department
HomeServe Membership Ltd
Walsall, West Midlands WS2 7BN
They pledge to acknowledge your complaint within 5 working days of receipt, and keep you updated as they investigate your complaint. Click Here to find out more about their complaints procedure.
How do I cancel HomeServe?
To cancel your HomeServe policy call 0330 0247 002. You'll need to provide your name and address, and have your policy number close to hand. If you prefer to cancel in writing, write to:
Customer Administration Department
HomeServe Membership Limited
Cable Drive
Walsall
WS2 7BN
Combine your HomeServe boiler cover with the perfect energy tariff
Whoever you choose to provide your boiler cover, it's important to ensure that you're getting the gest gas and electricity tariffs for your household's needs. That's where we come in! We can search the market high and low for the cheapest, greenest tariffs. What's more, we can even manage your switch from end-to-end, so you can enjoy cheaper, more renewable energy 100% hassle-free.
We can even help you to find the perfect boiler cover!
As well as scouring the market for the best energy plans, we can also research and subscribe you to the perfect boiler cover policy for your household's needs. So you can relax safe in the knowledge that you're getting the best value plan on the market at the very best price.
Sound good? Call us today on 0330 054 0017. We're available from 9am to 7pm.
FAQ
What services do HomeServe offer?
As well as providing cover for your boiler, HomeServe also offer a range of boiler installation and repair services. Their cover extends beyond boilers and extends towards plumbing, central heating, electrics and even household appliances.
Does HomeServe cover appliances?
Yes, HomeServe cover a wide range of kitchen appliances from cookers to washing machines. As long as the appliances are under 7 years old, they can be covered against all kinds of electrical or mechanical faults, as well as accidental damage. Click Here to find out more.
Who is HomeServe owned by?
HomeServe is an independently-owned home maintenance and insurance firm. While British Gas owner Centrica was reportedly considering a buyout in 2017, this did not come to pass. Its founder, Richard Harpin remains the majority shareholder with 12.10% of the shares.
You can find out more about HomeServe's significant shareholders here.
Do I need boiler cover for a new boiler?
If your boiler is brand new, it will be covered by a manufacturer's warranty. This is usually around 2 years, although some manufacturers have extended warranties of up to 12 years. It's unlikely that you'll need boiler cover for this period. However, you will need to service your boiler or you risk invalidating your warranty. You may also want to take out central heating cover to protect the rest of your heating apparatus outside of your boiler.