Hometree Boiler Cover: Tariffs, Prices and Reviews in 2022
Looking for the best boiler cover on the market?
Call us and let our experts subscribe your house to the best boiler cover for free.
Monday to Friday – 8.30 am to 5.30 pm
Switch Plan is rated 4.0/5 on Trustpilot
Ad
Looking for the best boiler cover on the market?
Call us and let our experts subscribe your house to the best boiler cover for free.
Monday to Friday – 8.30 am to 5.30 pm
Switch Plan is rated 4.0/5 on Trustpilot
Ad
Hometree offers a comprehensive range of boiler care solution, so whatever you're budget is, you're sure to find a good fit for your home. However, there are many different boiler cover providers out there. Do Hometree offer the competitive pricing, comprehensive cover and outstanding customer service to place them ahead of the competition? There's only one way to find out.
Last update: August 2022
Your boiler is the heart of your home's central heating. And more often than not, it does its job so well that you can easily forget that it's doing anything at all. But when something goes awry with your home's boiler, it can leave your home without heat and warm water during the coldest months of the year. What's more, a broken boiler could be harmful to your health, potentially leaking dangerous carbon monoxide.
Let's take a closer look…
Focus on Hometree boiler cover
Hometree have been providing boiler service to UK households since 2016. With over 10,000 customers in the UK, they look after roughly £30 million worth of boilers and heating systems all over the country. They pride themselves on their attention to customer service (their website states that "Even our CEO takes calls from our customers), as well as their sensible, transparent pricing. It can be very frustrating when the cost of your boiler cover plan creeps up significantly after your first year. A frustration that Hometree seeks to directly address. Their website states that:
"We understand how frustrating price changes can be even if you haven't arranged a call out during the year. We promise that we'll never raise your monthly or annual prices by more than inflation if you haven't had a call out."
Their website offers some welcome reassurances. But do they offer the kind of reasonably-priced yet comprehensive cover that your home needs? And do their customers' experiences match their professed commitment to customer service?
What is Covered by Hometree?
When choosing boiler cover, no matter who provides it, it's essential to choose a plan that fits your needs and budget. You don't want to pay for cover that's surplus to requirements. But at the same time, you don't want to find out that your cover is of no help to you when something goes awry with your boiler or heating.
As such, in order to decide whether Hometree is a good boiler cover provider for your needs, you need to know what they're able to cover.
Like many boiler cover providers, Hometree offers several tariffs that build upon the features of its boiler cover. However, their basic "Your Boiler" plan includes:
Maintenance cover for boiler, controls, and supply pipe
£95 call-out charge per visit
Unlimited call-outs
Boiler service included in your first year
Parts and labour included
Emergency call centre open 24 hours a day
A Landlord Gas Safety Record (where appropriate)
Optional gas fire protection
All for a fairly modest £12.95 per month.
Hometree Tariffs
Hometree have a modest number of fairly comprehensive tariffs. If you need more than just boiler cover, there are two other options to choose from that may better suit your needs at a fairly negligible extra monthly cost on top of the "Your Boiler" plan.
Below, we'll compare Hometree's various tariffs so that you can choose the best option for your household.
| Cover Type | Monthly Cost | What's Covered? |
| --- | --- | --- |
| Your Boiler | £12.96 per month | Gas Boiler, Flue and Control Cover Annual Boiler Service * Optional Gas Fire Protection |
| Your Heating | £14.55 per month | Gas Boiler, Flue and Control Cover Wider Central Heating Cover Annual Boiler Service Optional Gas Fire Protection |
| Your Home | £19.95 per month | Gas Boiler, Flue and Control Cover Wider Central Heating Cover Plumbing and Drains Cover Home Electrics Cover Annual Boiler Service Optional Gas Fire Protection |
Hometree's prices are fairly reasonable and similar to those of other providers with similar cover. However, unlike other providers, they promise not to hike your prices if you don't make a claim, which may make them a better value prospect in the long term.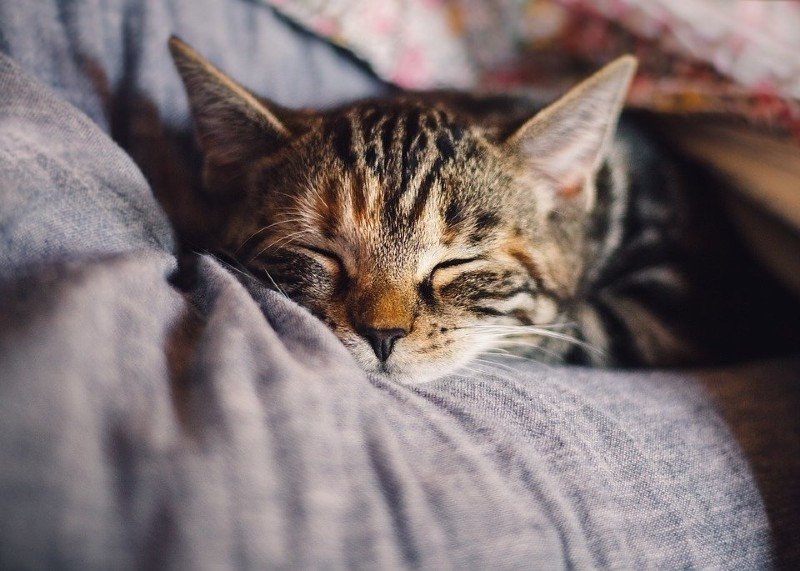 Hometree reviews: What do their customers say?
Comprehensive cover is all well and good. But when you choose a boiler cover provider, you want to know that you'll get the customer care you need if something goes awry with your boiler. Hometree's website makes some impressive claims about their customer service. But what do their customers really think of them.
On their Trustpilot Page they currently have an average customer score of 4.6 out of 5, making them an "Excellent" supplier.
At the time of writing, they have 1,311 customer reviews. Of these:
1,140 (87%) are rated "Excellent"
94 (7%) are rated "Great"
12 (less than 1%) are rated "Average"
8 (less than 1%) are rated "Poor"
57 (4%) are rated "Bad"
Positive reviews
Positive reviews focuses on excellent customer service, both from the customer service team, and engineering support. Staff are often described as polite, friendly, knowledgeable, helpful and reassuring. Important qualities in a boiler cover provider! Other positive reviews cite good value for money, speedy responses and quick, easy sign-up and claims processes.
Negative reviews
The relatively few negative reviews allude to delays in boiler servicing and repairs (although some concede that the pandemic played a factor). Others refer to incomplete or inadequate repairs and long waits to speak to a customer service representative. However, even when customers were unhappy with the engineers, they tended to have positive things to say with Hometree's call centre and customer service staff. What's more, Hometree seem very responsive to negative reviews on Trustpilot, responding to 91% of negative reviews, usually within 1 week.
How to contact Hometree
Good communications is at the heart of great customer service. Fortunately, there are a number of ways to get in touch with Hometree.
The easiest for many will be to call the customer care team on 0800 368 9881. They do not currently have a live chat feature.
The team are available from 9am-5:30pm Monday-Thursday, and 9am-5pm on Fridays. Unfortunately, they are not available over the weekends.
If you prefer to use email, you can contact the relevant teams at these email addresses:
For general enquiries, billing and accounts: support@hometree.co.uk
For emergency call-outs and repairs: customer-services@hometree.co.uk
For new installations and quotes: support@hometree.co.uk
If you smell gas or suspect a gas leak, call the Gas Emergency Service number on 0800 111 999.
Hometree login
At the time of writing, Hometree does not have a customer portal into which customers can login.
Hometree complaints
If you wish to make a complaint to Hometree,they aim to respond to your complaint within two working days. The quickest way to submit a complaint is to call 0800 368 9881 or email support@hometree.co.uk . Alternatively, write to:
Hometree
Hamilton House
4 Mabledon Place
King's Cross
London
WC1H 9BB
How do I cancel Hometree?
If you are within your 14 day "cooling off" period, you can cancel your plan immediately. However, if this period has expired, simply contact the customer service team on 0800 368 9881, or email support@hometree.co.uk, and they will guide you through the steps of cancelling.
Compare your Hometree boiler cover with the perfect energy tariff
The perfect boiler cover policy can lend you enormous peace of mind. But when it comes to your gas and energy supply, it's just one part of the bigger picture. You also need to ensure that you're getting the best value and most renewable sourced gas and electricity for your home. But changing suppliers can be stressful and time-consuming.
That's where we come in!
We scour the market to find the best energy deals for your needs and usage. What's more, we even manage your switch from end-to-end, so you can be sure of cheaper, cleaner energy faster and with no unpleasant surprises.
Did you know that we can also help you find the perfect boiler cover?
Yes, indeedy! As well as searching the energy market high and low for the very best tariffs, we can also help you to find the perfect boiler and heating cover plan for your home's needs. So you can cover what's most important to you, for less!
Sound good? Call us today on 0330 818 6223. We're available from 8.30 am – 5.30 pm.
Would you like to know more about boiler cover providers? Great! Here is a related article on HomeServe.
Available Monday to Friday from 8.30 am until 5.30 pm
FAQ
Who is Hometree owned by?
Hometree is majority-owned by founder and engineer Simon Phelan, who still plays an active role in managing the company. You can find out more about how Hometree was founded [here](https://www.hometree.co.uk/blog/the-story-so-far.html)
What services do Hometree offer?
As well as providing boiler cover, they can also cover your central heating, plumbing and electricals. Gas fire cover is also available as an optional extra. Hometree also offers boiler installation and repair services.
Does Hometree cover appliances?
As well as boiler, plumbing and electrics cover, Hometree also provide cover a range of kitchen appliances and white goods. There are a couple of plans available to suit different needs and budgets. One covers natural disasters, fire, flood and theft, while another also covers accidental damage. [Click Here](https://www.hometree.co.uk/energy-advice/home-cover/what-is-kitchen-appliance-insurance.html) to find out more.
How much does it cost to get a boiler serviced with Hometree?
Hometree's boiler cover plans include a service in your first year. After this point (or if you prefer to get servicing on its own), a one-off boiler services will cost between £60 and £100 depending on the age and model of your boiler. Be aware, however, that if the technician finds a fault with your boiler, you may be subject to repair costs upwards of £100.
Updated on 10 Aug, 2022