Gas and electricity quotes for first time buyers (2022)
Powering up your home has never been so easy
Let us set up your energy supply with the best supplier in 10 minutes.
Monday to Friday – 8.30 am to 5.30 pm
Switch Plan is rated 4.0/5 on Trustpilot
Ad
Powering up your home has never been so easy
Let us set up your energy supply with the best supplier in 10 minutes.
Ad - Service available Monday to Friday from 8.30 am until 5.30 pm
They say there is a first time for everything, moving into a new home is one of those things. And, as a rookie, moving house can be tricky. If you are moving into your new home, one of the first things you need to do is sort out your gas and electric supply. But getting gas and electricity quotes for first time buyers can seem confusing, with so many tariffs and suppliers to choose from.
Last update: August 2022
This guide to gas and electricity quotes for first time buyers aims to make it easy, explaining in detail what you need to do, who you should contact and how you can get the best deal. So, keep reading to find out how to get the best gas and electricity quotes for first time buyers.
How to estimate your first energy quote
If you're a first-time buyer then the chances are you've never had to set up and pay your energy bills before. Which can make it all seem a little bit daunting, especially with everything else going on with the move.
Before you set up your supply and choose a provider, it's worth thinking about roughly how much you are going to be paying. In 2019, the average gas and electric bill in the UK was £1,289. This was for an average family home in the UK, with three bedrooms, using 12,500 kWh of power a year.
Our energy experts are here to help
Free service - Available Monday to Friday from 8.30 am until 5.30 pm
So, in order to get an estimate, work out whether you think you will use more or less than the average (according to the size of your new home and your levels of consumption). Then divide this by twelve to get a monthly figure. It will likely be around £100 a month. Or you can call us and we will be able to sort your energy switching out for you. Our experts are ready to help and can switch you within 20 minutes. All you have to do is give them a call!
First time buyer energy bills
Before you move in, find out who your supplier is and inform them that you are the new owner. Read the meters and give them a starter reading to avoid paying for any electricity you have not used.
When you move into your new home, the current supplier (if there is one) will automatically transfer you to the standard tariff. Usually, this is not the best available deal but you are allowed to change to a better one or even switch suppliers completely.
Shop around to see what tariffs are available and you could save money and find a tariff more suitable to your needs. When you have the right tariff, either use our switching service or let the new supplier know you want to make the switch and they will take care of it.
First time buyer's checklist
When you move in, you need to do the following:
Find your gas and electricity meters: These are usually located in the kitchen, hallway or outside in a meter box. The previous owner or estate agent will be able to help if you can't locate it
Locate the trip switch: This is very important for safety reasons, especially if you have a faulty appliance
Establish your meter number (MPAN for electric and MPRN for gas): These can either be found on your bill or on the meter itself
First time buyer energy tips
First time buyers, like every homeowner, want to save money on their energy bills. By making a few simple changes it's possible to reduce your bills and environmental impact. Often these changes are very inexpensive and straightforward. They include:
Try to eliminate draughts around windows and doors
Take showers not baths
Keep windows shut on cold days
Turn down the thermostat
Switch to low energy lightbulbs
How do I Set you gas and electricity for the first time?
When you move into a property, the electric may be disconnected but your agent will be able to tell you who the supplier is. You will need to call them to set up an account and in some cases have the power reconnected.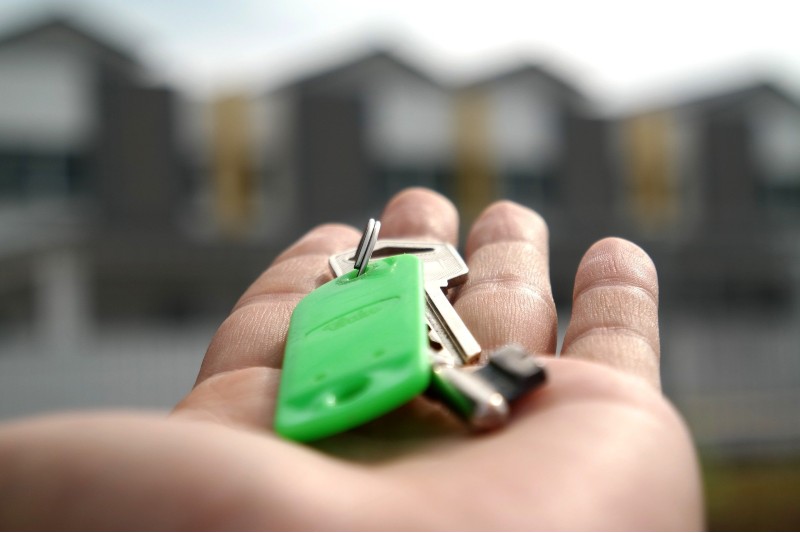 You will generally be put on a standard variable rate unless you negotiate to be on a fixed rate tariff. Most suppliers will have a choice of tariffs and the fixed rate option is usually cheaper. However, you are also free to switch suppliers if you think you can find a better deal somewhere else.
If you have found a more suitable or cheaper tariff then give us a call on 0330 818 6223 and we will take care of the switch for you. It usually takes around 17 days for your new supplier to take over but you don't have to do anything else once you have given permission to switch.
Other ways to keep an eye on bills
Another option open to you as the homeowner is to switch to a smart meter. This gives you greater control over what you are using and makes it easier and more accurate to pay bills. Most of the major suppliers and some of the smaller ones offer this as part of their tariffs, so look around for one that offers this option.
Available Monday to Friday from 8.30 am until 5.30 pm
FAQ
How to find the best gas and electricity quotes for first time buyers
When you move in and inform your supplier, you will automatically be put on a standard tariff and this is not always the cheapest option. Speak to your supplier about their other tariffs or switch to a new supplier and a tariff that suits your needs.
Is there a first time buyer energy checklist?
There are certain things you need to do, such as locating the meter and trip switch. Take an accurate reading and try to establish your meter numbers (these are different for gas and electricity).
How do I set up gas and electric in my new house UK?
You will need to let your supplier know the date you are moving in and give accurate meter readings in order to avoid being charged for previous occupants' energy. You can also speak to them about available tariffs or switch to a new provider with a more tempting tariff on offer.
Are there other ways to save in energy bills for first time buyers?
Yes there are. Think carefully about your usage, take showers instead of baths, insulate and eliminate drafts. You can also install a smart meter which helps to keep a much closer eye on what you are using and ensures much more accurate billing.
Updated on 10 Aug, 2022