Step by Step National Gas Grid Connection
The energy plan tailored to your values exists.
And it is just one call away.
Our experts scour the market to guide you towards the energy deal custom fitted
to your needs and beliefs. Call us and let our experts switch you to for free.
Available Monday-Friday from 9am-7pm
The energy plan tailored to your values exists.
And it is just one call away.
Our experts scour the market to guide you towards the energy deal custom fitted
to your needs and beliefs. Call us and let our experts switch you to for free.
Available Monday-Friday from 9am-7pm
Gas can be tricky, especially when there is an absence of it. If you've built or moved into a new home that gas no gas connection (or you want to add domestic gas to your existing home), it's important to know who to contact and how much time and cost are necessary in order to connect to the grid. Your energy supplier will be able to supply gas to your home, but they won't be able to set up or change a connection to the national gas grid.
Last updated: March 2021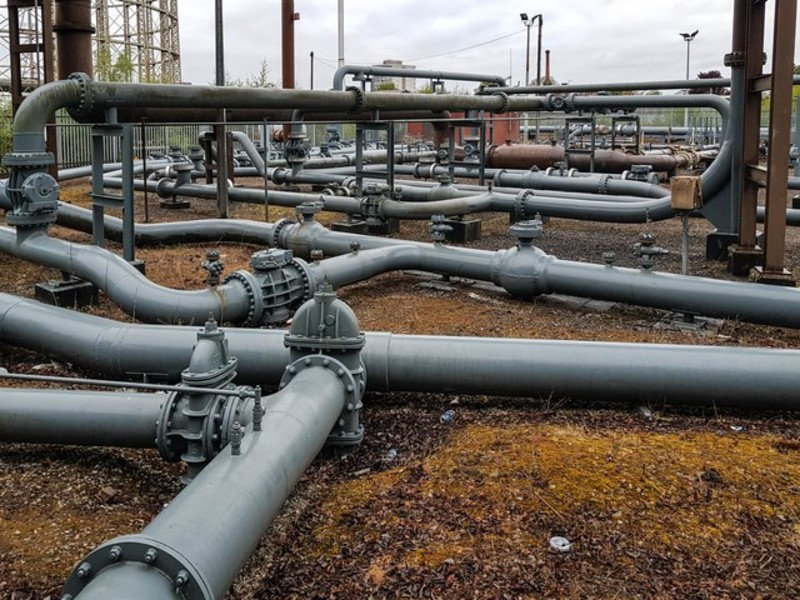 Although some homes are powered by electricity alone, many of us rely on gas to cook our meals, keep our homes warm and ensure that we have plenty of hot water for cleaning and bathing. If you've always used electricity, but want to convert your home to gas, you may wonder if it's possible to make a brand new national gas grid connection and bring gas into your home. Or perhaps you may want to move your national gas grid connection, or change the location of your gas meter.
Read on, and you'll be cooking with gas in no time!
How do I connect gas to my home?
Just like our nation's electricity supply, our gas supply relies on a national gas grid. This is also run by National Grid PLC, the same company that oversees our electricity network. The national gas grid is an intricate network of gas pipes and exchanges that supplies natural gas to our nation's homes and businesses.
But if you want to connect to the gas grid, you cannot contact National Grid directly. You need to go through your local gas transporter. At Switch Plan, we cant help you get connected to the grid, but we can definitely help you switch energy suppliers. We can search the market for you and find the best quotes for your specific needs. All you need to do is give us a call at the number above!
COVID-19
More than ever, our team of experts remain on deck to help you make savings on your energy. We understand how deeply the lives of many are affected by these trying times and we want to support you the best we can. More on your energy supply during COVID-19 in our article.
The gas distribution network, and why it's important
The national gas grid is divided into several regions. Each of which has a gas transporter responsible for maintaining, upgrading and managing connections to their portion of the network. They also respond to gas emergencies, with Cadent Gas (the UK's largest gas transporter) also responsible for operating the National Gas Emergency Service.
These are the gas equivalents of local Distribution Network Operators (DNOs) who perform the same services for the nation's electricity network.
See the table below to find your area's gas transporter:
| Distributor | Area | Contact Number |
| --- | --- | --- |
| Cadent Gas | North West of England, West Midlands, East of England and North London | 0800 389 8000 |
| Northern Gas Networks | North East of England, Northern Cumbria, and much of Yorkshire | 0800 040 7766 |
| SGN | Scotland and Southern England | 0800 912 1700 |
| Wales & West Utilities | Wales and the South West of England | 0800 912 2999 |
Step by Step connection
Getting a new national gas grid connection is fairly straightforward. Just contact your local gas transporter. It will usually take around 2 weeks after initial contact to get a plan date, and works are usually completed within 6 weeks.
Every gas connection is different. Costs can vary between £300-£600 on average, depending on the size of your property, how much digging needs to be done, and whether works need to be carried out on roads or private land.
You can, however, mitigate the costs by getting an independent contractor to carry out some of the work. This may cost a little less than going through your gas transporter.
Follow the steps below to get the most cost-effective connection possible:
Find out who your gas transporter is from the table above.
Obtain a quote for a new connection (usually takes 3-4 working days).
Ask your transporter to break the quote down into contestable and non-contestable work.
Obtain quotes from local Gas Safe approved gas engineers to see if they can carry out any of the contestable work at a cheaper rate.
Compare the quotes obtained to those provided by your transporter. This may save you money without causing delays to the connection's timeframe.
Once you have decided on the most cost-effective solution, you'll need to make payment to start proceedings.
Once payment has been received, your gas transporter will contact you within 12 working days to let you know when work will commence.
Your gas transporter will start digging the necessary trenches and laying / connecting the pipework over the next few weeks. Most will have you connected and ready to go within 6 weeks of payment.
Finally, you will need to contact a gas supplier to connect a meter for your new gas connection.
How to choose your gas supplier
Of course, once you are connected to the national gas grid, you'll need to choose the right gas supplier. At a national level, we're spending around £800 million more than we should on our energy bills. As such, it's vital that you choose the right supplier and tariff for your needs. There are lots of suppliers who can provide cheap gas, including green biomethane gas that is completely carbon neutral.
However, searching for the right supplier can be a slow and laborious process.
That's where we come in!
We scour the market on your behalf to find you the best value energy deals for your needs. We'll even manage the supply from end-to-end. So you can enjoy cheaper, greener gas from the day you're connected.
Also, if you would you like to know more about connecting to the grid, go on and check out our article on connecting to the electricity supply.
Sound good?