The Green Homes Grant Scheme: A Guide
Looking for the best energy deal on the market? Switch to a new supplier in minutes!
Call us and let our experts switch you to a new energy plan for free.
Available Monday-Friday from 9am-7pm
Under the Green Homes Grant scheme, UK householders can claim thousands of pounds off the cost of installations that could make their homes more energy-efficient. But who is eligible for this grant? How much can they claim? And what kinds of installations are eligible for assistance?
COVID-19
More than ever, our team of experts remain on deck to help you make savings on your energy. We understand how deeply the lives of many are affected by these trying times and we want to support you the best we can. More on your energy supply during COVID-19 in our article.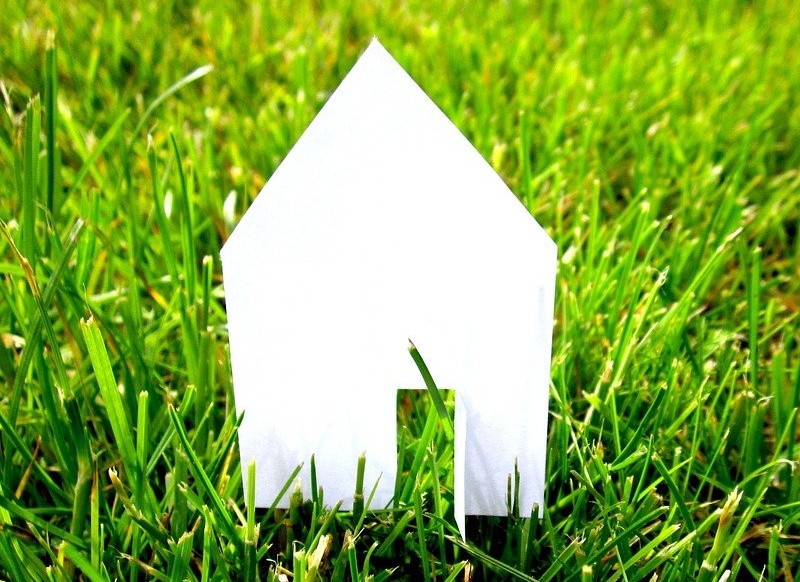 There's no doubt about it. The future of the UK energy industry is green! As of the first quarter of 2020, renewable energy from wind, solar, hydro and biomass has come to form over 50% of our national energy fuel mix. What's more, we as energy consumers are now more aware than ever of the difference our choices make to the world around us. We're always on the lookout not just for the cheapest energy deals, but the most renewable deals. What's more, a growing number of us have begun to make changes to our homes to make them more energy-efficient. The new Green Homes Grant can help households in England to offset the cost of making our homes greener, as well as saving money on future energy bills.
We'll endeavour to answer all of your questions about the Green Homes Grant here.
What is the Green Homes Grant scheme?
The Green Homes Grant scheme is a brand new government initiative designed to incentivise homeowners to invest in new energy-efficiency technologies that will cover a portion of the cost of new installations. The £2 billion scheme will fund up to two-thirds of eligible energy saving home improvements in England.
Launched on Wednesday the 30th September 2020, with vouchers available as of November, the scheme is only available for a limited time. So if you're a homeowner in England and you want to help the environment as well as saving money on your energy bills in the future, you owe it to yourself to read on…
How much can I claim?
For most, the vouchers cover the costs of about two-thirds of any qualifying energ-efficient improvements, up to a maximum of £5,000 per household. However, those on a low income are eligible for up to 100% of funding up to a maximum of £10,000. A measure that will hopefully help to keep many of our most vulnerable from energy poverty in the winter months.
Who is eligible for the Green Homes Grant?
The grant is available to all homeowners and domestic property owners in England. This includes leasehold properties and shared ownership. So, if you own an apartment but not the building that the apartment is in, you can still apply for the grant.
The government's eligibility tool can help you check if you are eligible, and find out how much you can claim.
Am I eligible as a landlord?
Yes, as long as you are the owner of the property, it doesn't matter whether or not you are also the occupant. You can apply for the Green Homes Grant whether you are a private or social housing landlord.
Am I eligible as a tenant?
Unfortunately, tenants are not eligible to apply, as the scheme only applies to property owners. However, it still may be worth getting in touch with your landlord and suggesting potential changes that they could make under the scheme. Not only would they benefit your tenancy, they will benefit your landlord by making the property more desirable to future tenants as well as improving its resale value.
What are the conditions to aide by?
As long as you are the owner of the property to which you want to make alterations, there are relatively few conditions. However, there are limitations under the scheme that we will detail below:
What if the home is a new build?
Unfortunately, properties that have been recently built but not yet occupied are not eligible for the Green Homes Grant Scheme. Whether you are the owner occupant or a landlord, the property needs to be occupied.
What works can you get under the Green Homes Grant scheme?
The Green Homes Grant Scheme is designed to help homeowners with the costs of specific installations. Homeowners can't pick and choose whatever installations they want. Green home improvements pertaining to energy generation (like PV solar panels or domestic wind turbines) are not covered by by the Green Homes Grant.
Improvements covered by the scheme fall under two categories. Primary and secondary improvements.
Primary improvements explained
In order to qualify for the scheme, you need to make what the government calls "primary improvements". This refers to two kinds of improvement.
The first kind of primary improvements are those pertaining to home insulation, including:
Loft or roof insulation.
Cavity wall insulation.
Solid wall insulation.
Underfoot insulation.
Park home insulation.
The second kind of primary improvements are those that pertain to low-carbon heating. These include:
Ground / air source heat pumps.
Hybrid heat pumps.
Biomass boilers
Solar thermal heaters.
Only when you have installed one primary improvement can you obtain funding for the same amount to cover the cost of secondary improvements.
Secondary improvements explained
Secondary improvements are funded from the same allocation as your primary improvements. As such, if the government contributes more than £2,500 to the cost of your primary improvements, you'll have less to spend on your secondary improvements.
Double or triple glazing (but only if your property currently has single glazing).
Energy-efficient doors.
Draughtproofing.
Controls and insulation for heating appliances (e.g. new thermostats, water tank insulation, thermostatic radiator valves).
Again, applicants cannot apply for the cost of secondary improvements on their own. They need to be accompanied by at least one of the primary improvements mentioned above.
Can I use any installer?
Unfortunately, you can't just choose any contractor to make the necessary installations under the Green Homes Grant scheme. Installations need to be carried out by a contractor who is approved by the government. You can use their "Find me an installer" tool to find a qualifying installer in your area. The government has made a few significant changes to this tool since it has gone live, adding new installers to ensure that there's a good chance of finding someone local, no matter where you live.
How much time do I have to use the vouchers?
Unfortunately, new applicants are short on time if they want to benefit from the Green Homes Grant. Vouchers have become available as of November 2020. However, the scheme is only open until the end of March 2021. What's more, many of the approved contractors on the government's list are already getting very busy over the coming months, making it harder for applicants to get a slot before the 31st March deadline.
Not only is timing of the essence, but funding is finite. The scheme only has a pot of £2 billion available. And while this seems like a colossal amount, it will quickly dry up as more and more homeowners in England apply.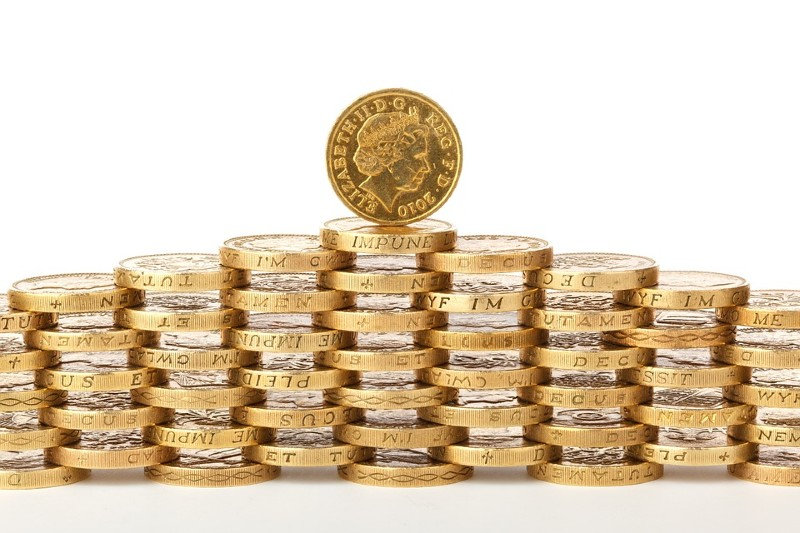 Related costs and blending finance
For some homeowners, primary and secondary improvements may also incur related supplementary costs. These might include the services of structural engineers and other professionals, waste removal or scaffolding contractor costs and other associated work such as making changes to pipework or improving ventilation. The good news is that the vouchers can also be used to cover up to two thirds of these costs.
You can see a full list of supplementary costs here.
It's important to note that there may be cases where the Green Homes Grant is not sufficient to supplement all costs. However, applying for this grant does not preclude home owners from applying for other sources of funding for low-carbon heating installations such as the Renewable Heat Incentive. However, applicants need to go about making applications in a specific way.
To do this successfully, applicants first need to apply for the Green Homes Grant voucher and use this to make their primary improvements like solar thermal heaters or heat pumps. Once these new installations have been put in place and the vouchers to cover a portion of their costs have been redeemed, applicants are then able to apply or the Renewable Heat Incentive.
This scheme is open to any homeowner who has a renewable heating infrastructure in their home, hence why installations need to be complete before you apply.
This fund will provide you with quarterly payments (minus your award from the Green Homes Grant) that will, over time, go some way towards offsetting your contribution.
What savings can come from home energy-efficiency measures?
Home improvements made with the Green Home Grant scheme can do more than make your home greener. By giving your home a source of low-carbon heating and / or improved insulation, you can make your home much more energy-efficient or less reliant on energy from the grid.
The net result of this, of course, is years of savings for your household. In the table below, we've detailed the potential annual savings that can come from various primary and secondary improvements covered by the Green Home Grant scheme. Figures based on UK averages for a for a semi-detached gas-heated house.
Fuel bill savings are based on replacing a storage heating system with an off-peak Economy 7 rate of 9.76p per kWh and a Renewable Heat Incentive tariff of 10.74p per kWh. As the cost of energy rises (as it isn likely to do in 2021 in the wake of Brexit and oil prices bouncing back), savings could become even greater.
| Home Improvement Type | Potential Annual Savings |
| --- | --- |
| Ground / air source heat pumps | £690 |
| Double glazing | £85 |
| Underfoot / floor insulation | £45 |
| Solid wall insulation | £225 |
| Cavity wall insulation | £165 |
| Loft insulation | £150 |
| Water tank insulation | £90 |
| Pipe insulation | £4 |
| Floor draughtproofing | £30 |
| Chimney draughtproofing | £20 |
| Window and door draughtproofing | £25 |
How do I get Green Home Grant scheme vouchers?
If you're eligible for the Green Homes Grant and have an idea of what primary and secondary improvements you'd like to make, here's a step by step guide to the application and redemption process.
Follow these simple steps and you could have a greener and more energy-efficient home by spring.
Check what grants you're eligible for
Before you get the ball rolling, it's a good idea to check that you're definitely eligible for funding under the grant. Use the government's eligibility check tool to see how much of an award you're entitled to. Most will receive a maximum award of £5000 in vouchers although those on a low income can receive up to £10,000 in vouchers, covering 100% of their costs.
Remember that the tool only illustrates what you could be eligible for, and should not be taken as a guarantee you'll receive funding. While you can move on to the next step, do not agree to any work until after you have applied and received your vouchers.
Find a local approved contractor
The government's 'find an installer' tool mentioned previously will allow you to search for an approved contractor in your area. It's a good idea to get at least 3 quotes from different tradespeople before you get the ball rolling. While many will be happy to provide a quote for free, be advised that there are no rules in place preventing contractors from charging prospective customers for a quote.
All work has to be carried out by an approved TrustMark or Microgeneration Certification Scheme-registered tradesperson. With new firms joining the scheme every day, there's still a decent chance that you'll be able to find one in your area.
The tool will show you installers that are within 30 miles of your home.
Apply for the vouchers and await approval
Now you know how much of an award you're eligible for, and have chosen an approved tradesperson to carry out the work. You're ready to apply for a voucher, which you can do on the Government's website.
When making your application, you'll need to have the following information close to hand:
Your name and date of birth, as well of that of the property's other owners.
The name and date of birth of anyone living in the property in receipt of income-based benefits.
A quote for work to be carried out from a TrustMark-registered contractor.
Their TrustMark licence number.
Once your application has been processed successfully, the voucher will be sent to you via email. It's imperative that you wait for your voucher to be issued before work begins. Anything carried out before your voucher is issued cannot be claimed for. You will receive one voucher for each improvement that you successfully apply for.
Claim your voucher and pay your own contribution
In order to redeem your voucher you need to confirm that:
All installations were completed before your voucher's expiry date.
You have received the invoice and any other necessary documents from the installer.
Your contribution to the installation costs have been paid to the installing tradesperson.
You meet all necessary eligibility requirements.
Once all work has been completed, you will receive an invoice from your installer that details your contribution to the work. This is paid to them directly.
You will need the dated copy of the invoice in order to redeem the voucher. Your grant award is be paid directly to the installer for you.
Make the most of your Green Homes Grant savings with the right energy tariff!
A Green Homes Grant can be a great way to save on your future energy bills, especially when combined with payments from the Renewable Heating Initiative. However, combine these with the right energy tariff, and you have the combination for an energy savings powerhouse.
We can scour the market on your behalf to find you the best energy deals from suppliers of all shapes and sizes. Including 100% renewable energy tariffs. What's more, we can manage your switch from end-to-end so that you get the cheapest, greenest energy completely hassle free.
Want to know more? Call us today on 0330 054 0017. We're available from 9am to 7pm.
Green Homes Grant scheme FAQs
What can I use Green Homes Grant vouchers for?
Green Homes Grant vouchers can be used for a number of home improvements to make your home greener. They can be used for primary improvements to improve insulation or add low-carbon heating such as ground / air source heat pumps or solar thermal panels. Once these are in place, further vouchers can be claimed for secondary improvements like double glazing, draughtproofing or insulation of tanks and pipes.
Can I get a new boiler under the Green Homes Grant?
Unfortunately not. The grant only applies to home improvements that enable low-carbon heating such as solar water heaters, ground source heat pumps and air source heat pumps. Because boilers use natural gas, they do not qualify as low-carbon.
However, you may apply for a biomass boiler under the grant.
How do I apply for a Green Homes grant?
First, you should use the government's eligibility checker to see what you're entitled to and get at least 3 quotes from government-approved, TrustMark or Microgeneration Certification Scheme-registered tradespeople. Once you have done this, you will have all the information you need to make an application. If your application is successful, you will receive your vouchers via email.
Are Scotland, Wales and Northern Ireland included?
The Green Homes Grant scheme is, unfortunately, only applicable to homeowners in England. However, Scotland, Wales and Northern Ireland do have their own initiatives like the Nest Scheme and the Affordable Warmth Scheme, which may be of use to those outside of England.