What is Energy Company Obligation (ECO)?
Are you ready for a Green New Deal? We are!
Our commitment to green energy is matched only by that of the suppliers we compare. Call us to choose and switch to the one that best fits your needs.
Monday to Friday – 8.30 am to 5.30 pm
Switch Plan is rated 4.0/5 on Trustpilot
Ad
Are you ready for a Green New Deal? We are!
Our commitment to green energy is matched only by that of the suppliers we compare. Call us to choose and switch to the one that best fits your needs.
Monday to Friday – 8.30 am to 5.30 pm
Switch Plan is rated 4.0/5 on Trustpilot
Ad
You may have heard of the government's Energy Company Obligation (ECO) funding scheme. But what is it, how does it work, and are you eligible? In simple terms, ECO was introduced to make sure that energy suppliers were supporting their most vulnerable customers including low income households, benefit recipients or those facing fuel poverty by living in low energy-efficient households. Not to mention,The Energy Company Obligation (also known as ECO) was introduced by the government in April 2013 and has faced several changes and updates since. An energy efficiency scheme, ECO funding was introduced to help reduce the country's carbon emissions while tackling fuel poverty. So far, there have been three stages of ECO (ECO1, ECO2 and ECO3) each with a different focus – we'll talk more about this later in the article!
Last update: June 2022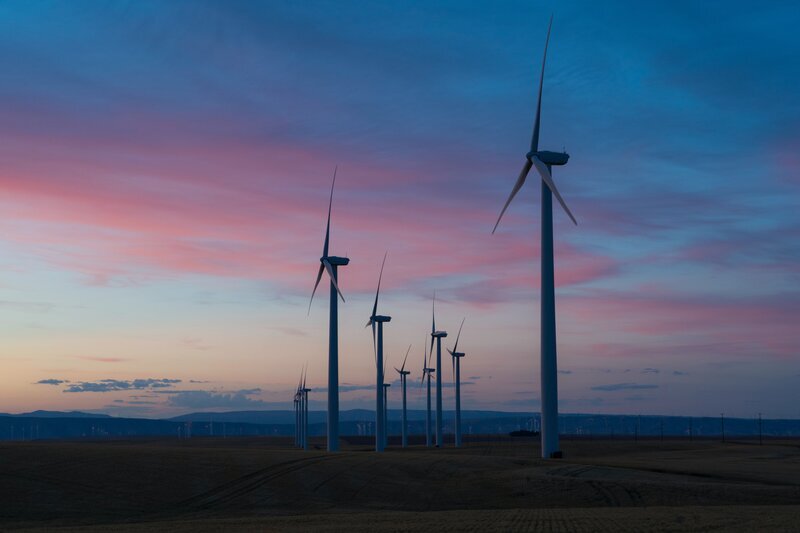 Over time, it's evolved and changed in direction to meet the government's goals. The current ECO phase (ECO3) helps to fund improvements to households that result in savings to heating costs, such as upgrading or replacing broken-down or inefficient heating systems.
While it's a government scheme, it's administered by UK energy regulator Ofgem on behalf of the government's Department for Energy, Business & Industrial Strategy. Suppliers and local authorities have to send regular updates on how much support they're giving, and energy suppliers have targets to hit each year to stay accountable.
How does ECO funding work?
Under ECO, it's the role of medium and large UK energy suppliers to help fund the installation and upgrade of 'energy efficient measures' to British homes.
Each supplier has their own targets to meet, based on their domestic energy market share; So, for example, British Gas (the UK's largest residential energy supplier with the biggest market share) would be responsible for a much larger proportion of funding than a smaller or regional energy supplier such as Bristol Energy.
For customers, if you own your home or have your landlord's permission, you can ask an ECO-obligated supplier how and if they're able to help you. It's important to note that you don't have to buy energy or be a customer of that supplier to ask for and receive help!
The ECO scheme is not (always) a grant, and it's at the discretion of each energy supplier as to decide whether to give support, how much to give and the level of contribution expected from the household. Therefore as a customer, it's important to shop around and be as mindful with your ECO funding as you would be with any other household expense.
Our energy experts are here to help
Free service - Available Monday to Friday from 8.30 am until 5.30 pm
Which energy suppliers offer ECO?
Energy suppliers must meet certain thresholds to be legally obligated under the Energy Company Obligation scheme. The thresholds for ECO3 mean that energy suppliers must meet the following criteria for involvement in the phase:
Between 1 April 2019 to 31 March 2020:
More than 200,000 domestic customers
Supplying at least 400GWh of electricity to households
Supplying at least 1100GWh of gas to households
For the third phase of ECO – ECO3, the current phase until March 2022 – the following energy suppliers are part of the scheme:
Avro Energy
Bristol Energy
British Gas
Bulb
E
E.ON Energy
Ecotricity
EDF Energy
Green Network
Green Star
iSupply
Npower
Octopus Energy
OVO
Pure Planet
Robin Hood Energy
Scottish and Southern Energy (SSE)
ScottishPower
Shell Energy (formerly First Utility)
So Energy
The Co-operative Energy
Utility Warehouse
To get in touch with them, head to Ofgem's Website where they provide a full list of suppliers and contact details.
Am I eligible for ECO?
To be eligible for Energy Company Obligation (ECO) funding, you must meet their three eligibility criteria.
Their first criteria dictates that customers must be a customer of the Warm Home discount, or they'd be eligible if they're in receipt of one of the following benefits:
Armed Forces Independence Payment
Attendance Allowance
Carer's Allowance
Child Benefit (as long as they don't exceed the income threshold)
Constant Attendance Allowance
Disability Living Allowance
Income-related Employment and Support Allowance (ESA)
Income-based Jobseeker's Allowance (JSA)
Income Support
Industrial Injuries Disablement Benefit
Pension Guarantee Credit
Personal Independence Payment
Severe Disablement Allowance
Tax Credits
Universal Credit (UC)
War Pensions Mobility Supplement.
The second criteria, is that households may be eligible for ECO if they are living in social housing with a poor energy efficiency rating of E, F or G – with considerations made for households with a D rating. If you're not sure where to start with this, you can ask for an 'energy performance certificate' (EPC) which will rate your house from A (very energy efficient) to G (very inefficient). Inefficient homes will cost more to heat and maintain, so people in homes rated E, F or G may struggle to heat their homes for a reasonable cost. If you're not sure on your current energy rating, EPCs are stored for 10 years and have to be legally measured whenever a house is rented out or sold, so search for your property in the list to find your EPC.
The third eligibility criteria is a referral from Local Authorities via the 'LA Flex'. This gives councils and local authorities the ability to broaden the criteria for ECO to their local area. However, this flexible initiative is only available to homeowners and private renters, not social housing tenants.
Before applying, remember that the scheme may require some level of contribution from your household towards the cost of your repairs, so be mindful of this getting started with ECO!
ECO measures explained
There are a few different ECO measures available for eligible households – ranging from household upgrades to improve energy efficiency to boiler repairs and replacements in energy inefficient households. Below, we explore some of the most popular ECO measures.
Most popular ECO measures
Some of the most frequently requested and most popular ECO measures for households include (as of October 2018):
External and internal wall insulation
Cavity wall insulation
Loft insulation
'Other' insulation, such as under floor, window glazing or flat roof insulation
Broken boiler replacement, repair and upgrades
ECO cavity wall and loft insulation
Good household insulation can be an expensive investment for lots of households, but it's also been shown to take up to £530 a year from your energy bills! Cavity wall and loft insulation might not be for everyone, but if eligible, they are really efficient ways of keeping your energy bills down all year-round.
Cavity wall insulation
Cavity wall insulation fills the gap between your outside and inside walls. Many homes built in the 1900s have this gap and, often, filling it in keeps the colder air outside and the warmer air inside. This saves money on your heating bill, but also saves the electricity of using fans and air conditioners in the hotter months.
However, it's not right for everyone and it's important to check whether it's suitable for your home, as some areas in the UK (who are prone to 'wind-driven rain') will struggle with cavity wall insulation, and may incur costs to fix or repair it.
Loft insulation
For homes with lofts, it's been shown that up to 25% of heat can escape through the roof of your home. However, this can be improved with effective loft insulation; this usually involves adding wool under the rafters in your loft. This does vary depending on whether your loft is empty or used for storage, as two different approaches can be used – so it's important to talk through this with your ECO provider and make your needs known!
ECO boiler replacement, repairs and upgrades
Similarly to the ECO cavity wall and loft insulation, ECO Scheme boilers are available for free or discounted rates – this is known as the 'boiler grant'. Again, it's important to remember that eligibility doesn't guarantee you a grant, and that sometimes you will have to contribute towards the cost of a new boiler, a boiler upgrade or a repair.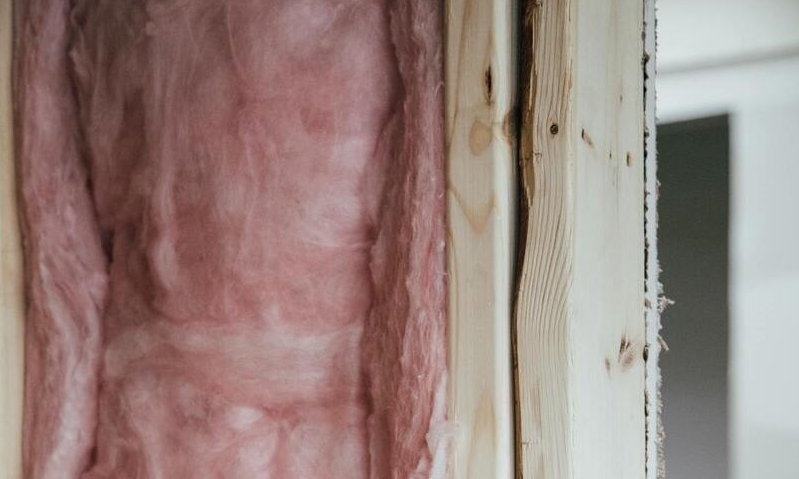 What is the Affordable Warmth obligation?
The Affordable Warmth Obligation or scheme is another name for the Home Heating Cost Reduction or HHCRO. This is referred to in many of the government and Ofgem documents covering the ECO scheme, and it's one of the three targets of the wider Energy Company Obligation – but it's not exactly the same as the ECO scheme.
HHCRO Grant Funding is available to those who are facing fuel poverty; defined as when more than 10% of household income is being spent on heating their property to an 'adequate' level. As a grant, this doesn't need to be paid back; forming part of the wider ECO scheme and enabling households to reduce their energy expenses by installing energy efficient measures.
Would you like to know more information about energy efficiency? Great! Check out these related articles.
FAQ
Is the Affordable Warmth Obligation the same as the ECO Scheme?
The Affordable Warmth Obligation is part of the ECO scheme, but they're not the same thing. The AWO is one of three parts of the ECO scheme, and offers grants to households who are experiencing fuel poverty.
How long does ECO funding run for?
The current phase of ECO funding (ECO3) started in October 2018, and will run until March 2022. Previously, we've had phase ECO1 (January 2013 to March 2015) and ECO2 (April 2015 to March 2017), and ECO3 is the longest-running funding period to date with its particular focus on insulation, heating and supporting vulnerable customers.
Can I get free insulation with ECO?
It's at the discretion of each energy supplier as to whether or not they offer support at all, or how much to offer. In many cases, customers will be expected to contribute towards the cost of their ECO measure; whether that's boiler repairs and upgrades, loft insulation, double glazing or otherwise. But yes, it is possible to get free insulation with the ECO scheme!
Do I qualify for ECO funding?
There are three eligibility criteria for ECO funding, which we have outlined above in full. However, if you are in receipt of the Warm Home Discount or certain benefits, you would be eligible for support under the ECO scheme. Remember that it's at the discretion of the ECO provider whether or not to help, and at what level to contribute - you may be expected to contribute towards some of the costs.
Updated on 16 May, 2022