Switching energy suppliers during COVID-19
Looking for the best energy plan on the market? Switch to a new supplier!
Let our experts switch you to a new energy plan in minutes. Call us today for free!
Ad - Service available Monday-Friday from 8.30 am - 5.30 pm
Many areas of our lives are being implicated by the pandemic and our finances adversely affected. Therefore, our services are still up and running to ensure that our customers can make savings on their energy bills.
As of January 5, 2021, according to the UK government's website, the UK will enter another period of lockdown. We at Switch Plan want to let you know that although our business goes unaffected, we understand that the lives of all have been affected by these trying times in which we are now living.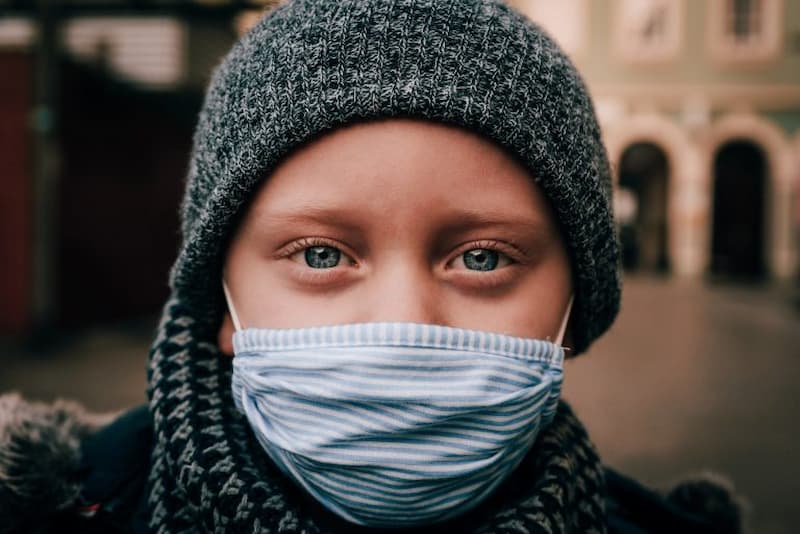 Switching energy suppliers during the COVID-19 pandemic
Our price comparison service will not be affected by the COVID-19 crisis and our customers will still be able to switch energy suppliers from the comfort of their home. Our experts continue to work hard – from confinement – to make sure that you find the best energy deal on the market.
Energy suppliers are still allowing customers to switch over to one of their tariffs, however new restrictions will be in place if an engineer or technician needs to visit your home.
What can I and cant I do during the newest lockdown?
Times continue to change and it seems that within twenty-four hours the world could flip upside down. However, it is our job to keep you as informed as possible and to worry less about what tomorrow might bring.
As we at Switch Plan continue to work remotely, we want to also keep you, our customers, notified. According to the BBC article, "what are the lockdown rules across the UK?" the restrictions include the following:
People in the UK are only able to leave their home for essential reasons such as
Work that does not permit remote work such as social workers, nannies, and cleaners.
Education, training, childcare, and medical appointments.
Outdoor exercise.
Leaving to shop for groceries or essential goods, such as medicine.
Religious ceremonies
Activities related to moving house.
Because of these updated restrictions, you might be wondering how this might effect activities related to switching energy suppliers and receiving assistance if for some reason your electricity is cut off.
Well, here at Switch Plan we can assure you that there is no need to worry when thinking about switching providers. We are here for you and all your energy needs, even while it seems that the COVID-19 pandemic continues to worsen. Let us at Switch Plan be the stable thing in your life in such uncertain and unstable times.
Can technicians still come to my house?
Under current government advice, suppliers are still allowing technicians to do home visits in order to carry out emergency installments or metering work. Each supplier has implemented their own rules and restrictions surrounding technicians visiting customers' homes. If you have started having symptoms of COVID-19 and have a technician appointment in the next two weeks, you should inform your energy supplier to delay the appointment in order to stop the spread of infection and keep others safe.
What are energy suppliers doing to help their customers during the pandemic?
There is always help available for vulnerable people and families who struggle to pay their energy bills. From the Warm Home Discount, to the Cold Weather Payment, there is help available for those who are eligible. During the pandemic, the government has introduced further plans to assist people who have been financially hit by the crisis.
The Energy Price Cap has been extended until the end of 2021. The Energy Price Cap intends to protect customers from being overcharged by their energy supplier. Due to the financial burden of the pandemic, the government has extended this scheme until the end of next year, to shield vulnerable people from overly expensive energy plans.
Some energy suppliers have allowed for some flexibility when it comes to payment. You may be permitted some extra time to pay or payment breaks.
Ofgem has asked that suppliers provide emergency credit or strengthened support for vulnerable people who are struggling to pay their energy bills.
You can read the governments' measures to support vulnerable people through the pandemic here.
COVID-19 and your prepayment tariff
What do I do if my local top-up point is shut due to Coronavirus?
If you are unable to top up your prepayment meter due to lockdown restrictions, then you should contact your energy supplier as soon as possible. If you have a smart prepayment meter, then topping up should be easy, as you can do this online, or on the phone, without any issues. However, if you are unable to leave your home and top up your tariff, then you should nominate a family or friend to do this for you. Just be sure to disinfect your card before handing it to them (from a distance) to protect you both from the virus. Ofgem also recommends that you leave your energy box open if it is outside so it can be accessed by your nominee.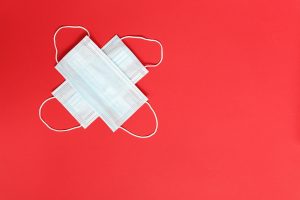 Can I move house during the pandemic?
Technically, you can still move house during the COVID-19 pandemic. However, be aware that any party involved in the moving process will have their own restrictions on how they work.
The government advises anyone planning on moving home to be flexible during this time and to anticipate the need for delaying their move-in date. Here are some of the changes you will face if you are looking to move house soon:
You might have to do virtual home visits, instead of being able to visit properties in person.
If you need to head to your estate agents' offices, you will need to wear a face covering in order to prevent the spread of the virus. Agents should also be operating with an appointment system.
You should vacate your house and ensure that it is sufficiently disinfected if you are welcoming visitors to view your home. It should also be disinfected after the viewing is complete.
When it comes to the big day, you cannot guarantee that your removal van company will be operating normally. Therefore, you should be prepared to move your belongings yourself. If the company is working properly, you should make sure that you disinfect all of your belongings in order to keep everyone safe.
Above all, moving home involves some personal risks, so we highly recommend that you take all precautions before embarking on this process.
How to keep your energy bill down when working from home?
If you are having to work remotely, you are likely spending a lot more on your energy bills. Your lights will be switched on more, you might be cooking more during the day, and during the colder months you will want your heating on for longer. However, there are many ways you can keep your costs down, despite spending more time at home.
Installing a smart meter will allow you to keep a real-time check on how much energy you are using on a daily basis.
If there is more than one of you working from home, try to set up your remote offices in the same room, so you don't have lights on in multiple rooms.
If you are sharing your home with others during this time, you could consider meal sharing so you only need to use gas once, rather than per person.
Understanding your energy bills can help you to notice any changes since you started working remotely.
Ad - Service available Monday to Friday from 8.30 am to 5.30 pm
For more information about the COVID-19 Pandemic and newest restrictions, please visit the UK government's website here.
Here at Switch Plan we care about not just your energy needs, but also about you and your family. We hope you all stay safe during these hard times and carry on.
Updated on 13 May, 2022