Switching to Scottish Power in Ellon
papernest disclaims that they are not currently in partnership with Scottish Power
What about Scottish Power?
Last Update: September 2021
As we mention frequently on our site, switching suppliers often is important in order to keep your energy bills at competitive prices. Also since tariffs are post-code based, your unit prices might differ when you change cities making some suppliers more interesting in Grampian.
With an extensive list of tariffs to choose from, Scottish Power just might be the best option for you. However, with over 50 energy suppliers available in the UK, it's best to explore your options fully; and that's why we are here. In this article, we will explore how Scottish Power stacks up to the competition in Ellon and who the 10,300 inhabitants should choose as their energy supplier. Not to mention, while reading this if you feel like Scottish Power is the right choice for you, go on and give us a call! We can manage the switch for you. Ready?
Switching energy suppliers to Scottish Power in Ellon
One thing that absolutely needs sorting up is your energy supply. Finding not just an energy supplier, but the right energy supplier that fits your needs, your priorities, your budget. Lucky for you, not only can we help you find the right one but we can also do your switch for you.
Switching your energy provider is easier than it sounds, so don't be scared away! With out experts at switch plan, it's a piece of cake. Just call us on 0330 054 0018 and we will do a free price comparison service for you based on current plans on the market and your personal energy needs. Then equipped with your postcode, your Meter Point Reference Number (MPRN) and recent energy bill we will do the switch.
What do people think of Scottish Power?
Scottish Power has many benefits but can improve when it comes to customer service. In a survey of customer service quality done by the company Which?, Scottish power came in 33 out of 35.
The factors considered in this survey were bill accuracy, bill clarity, customer service, customer complaint management, and value for money. In each of these categories, Scottish Power was given a 2 out of 5 score.
We provide extensive information about what customers say about Scottish Power in our article "Scottish Power Reviews" .
It is worth mentioning that, however, Scottish Power does meet expectations: They supply their customers with a reliable source of green energy, without any power cuts. Stability is the reason why they have a loyal 32 million client base.
Getting in touch with Scottish Power in Ellon
Scottish Power is easy to contact. All you have to do is their chat function on their phone application or reach out to them on their customer support page. But if you would like to give them a call, their number is 0 345 270 0700.
Type of Enquiry
Number to contact
General Enquiries
Do you have a query about your current Scottish Power energy plan?

0800 027 0072
Open from 8am to 8pm during the week, 8am to 6pm on Saturday, 10am to 4pm on Sunday.

General Enquiries Email
Do you want to email a Scottish Power representative regarding a query?

contactus@scottishpower.com

Boiler Care Customer Service
Do you have a query about your boiler care?

0800 001 5214
Monday to Friday 8am-8pm; Saturday 8am-5pm

Boiler Care Emergency Number
Do you need emergency assistance for your boiler?

0800 111 4686
Open 24 hours a week

New Customer Number
Do you want to become a Scottish Power customer?

0800 027 0072
Monday to Friday: 8am-8pm; Saturdays 8:40am-4pm

Switching to Scottish Power as a small business
Are you a small business owner wanting to switch to a Scottish Power business tariff?

0800 22 44 00
Monday to Thursday 9am-5:30pm; Fridays 9am-5pm

Small business customer service
Are you on a small business tariff with Scottish Power?

0800 040 7002
Monday to Thursday 9am-5:30pm; Fridays 9am-5pm

Switching to Scottish Power as commercial business
Are you a commercial business owner looking to switch to Scottish Power?

0800 074 0052
Monday to Friday 9am-4pm

Commercial business customer service
Are you a commercial business on a Scottish Power business plan?

0800 074 0052
Monday to Friday 9am-4pm
What you need to know about are your gas & electricity distribution network operators in Ellon
Who distributes Ellon's electricity?
Each part of the UK has its own distribution network operatorr. These are essentially the bodies that ensure that electricity arrives to your home or office from the National Grid. You don't need to know the ins and outs of exactly how electricity travels around the UK, as your supplier can usually provide you with information about energy distribution should you need it. However, should you want to get in touch with your DNO, all the contact information you need is below.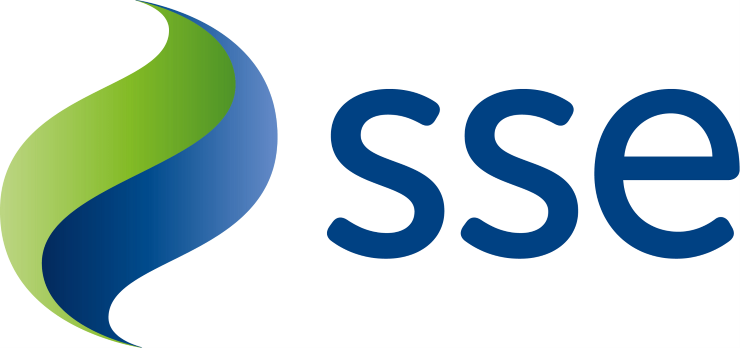 How can I contact the energy distributor for Ellon?
Inhabitants of Grampian can call their local Grampian electricity DNO (Distribution Network Operator) or gas distributor in case of emergency or to get up-to-date information.
| Company name | Company number |
| --- | --- |
| SSE Power Distribution General Number | 0345 070 7373 |
| SSE Power Distribution Emergency Number | $dno_emergency |
| Cadent Gas Number | 0345 835 1111 |
Find more info on their website:
What tariffs and rates does Scottish Power offer in Ellon?
Scottish Power offers a variable tariff and two fixed tariffs (one year and two years) that can be combined with a boiler cover insurance. These tariffs also exist in Economy 7 with a day rate and a night rate. However, their Dual Fuel Tariff might be your best option. Not to mention, dual fuel tariffs are usually the most economical option.
If you are looking for more information about Scottish Power's tariffs, give our experts a call at 0330 054 0018. and they will be able lend you a hand.
Stand alone Electricity rates in Ellon
The single electricity rates for Scottish Power are the following:
Name of the Plan
Tariff value
Unit Price

price/kWh

Standing Charge

price/day

1 Year Fixed Price Energy
12 months fixed
18.98 p
32.33 p
2 Years Fixed Price Energy
24 months fixed
18.98 p
37.25 p
Standard Variable
Variable tariff
18.981 p
27.41 p
Green energy plans in Ellon
Scottish Power is one of the greenest energy suppliers of the UK's Big 6. As of January 2019, they use 100 percent renewable electricity. As a matter of fact, they have invested in wind power and are the largest supplier of wind-farmed electricity in the country. So, with that being said, all Scottish Power's electricity tariffs will be sourced sustainably.
Does Scottish Power offer dual rate tariffs?
If you have an Economy 7 meter, Scottish Power offers a specific tariff for you. But first, you might be asking, what is an economy 7 meter?
Well, an Economy 7 meter has two separate rates that allow you to save money on your electricity by using a lower rate during seven hours of the day. These seven hours are usually when you are sleeping. If you would like an Economy 7 meter but dont have one, there is no need to worry. Although this might incur additional charges, your supplier will most likely be able to install an Economy 7 meter for you.
Name of the Plan
Tariff value
Day Rate (p/kWh)

price/kWh

Night Rate (p/kWh)

price/kWh

Standing Charge

price/day

Night rate hours
Standard Variable
Variable tariff
23.181 p
9.382 p
25.75 p
23:30 – 07:30
1 Year Fixed Price Energy
12 months fixed
23.181 p
9.382 p
32.32 p
23:30 – 07:30
2 Years Fixed Price Energy
24 months fixed
23.181 p
9.382 p
24.11 p
23:30 – 07:30