Switching to a Bulb deal in Glasgow
papernest disclaims that they are in direct partnership with Bulb
The Bulb Energy supply for Glaswegians
Last update: March 2021
So, do you want to switch to Bulb in Glasgow?
First let's find out a bit about them, and what they offer their customers.
Bulb are known as one of the greenest UK energy suppliers. Founded in 2015, they provide 100% renewable electricity, and while they cannot provide 100% renewable gas yet, their gas is offset as they support carbon reduction projects.
What makes Bulb unique is that they have just one energy plan. Their customers seem to really like this, since everything is streamlined and reflected by the market price. Their energy plan is a vari-fair tariff, meaning it's variable and responds to price fluctuations. Bulb's one tariff is very well-priced, and they claim that it is 18% cheaper than others on the market. By investing in technologies which keep their prices cheap, they are able to pass on the savings to their customers.
Want to switch?
So, if you want to join the 1.5 million others who are currently fuelled by Bulb when you move over to Glasgow, you've come to the right place. At Switch Plan, our aim is to find you the best plan for your property. If you decide you want to make the switch over to a Bulb tariff, you can chat to one of our experts by ringing us on 0330 054 0018. They will walk you through the different tariffs available in order to find the perfect match for you.
Whether you're moving to Glasgow or if you've already been a proud Glaswegian for several years already, we're here to help you get the best energy deal available. On this page we've outlined all the information you need about switching over to Bulb in Strathclyde.
Bulb's prices, dual fuel rates & tariffs in Strathclyde
Bulb only offer dual fuel. They like to keep things simple. At Switch Plan, we are big fans of dual fuel, since it is generally more affordable and much easier for you to manage your utility bills. Below are some other things to keep in mind about Bulb's plan.
You don't have to worry about exit fees.
They have one tariff for everyone, costing around £890.
It's one of the cheapest on the market, and it is 100% renewable.
Their 'vari-fair' tariff fluctuates depending on the cost of wholesale energy.
You will receive a 30 day warning before your bill increases.
Now, let's take a look at Bulb's gas and electricity tariffs in Strathclyde.
Single Electricity plans
Name of the Plan
Tariff value
Unit Price

price/kWh

Standing Charge

price/day

Vari-Fair Tariff
Variable

14.2548 p

20.558 p
Gas plans
Name of the Plan
Tariff value
Unit Price

price/kWh

Standing Charge

price/day

Vari-Fair Tariff
Variable

2.7248 p

20.4435 p
Want to start on a Bulb plan in Glasgow?
Have you just moved to City of Glasgow? Great! If you are recent Glaswegian, or even if you have lived in Strathclyde for a while now, you are now one of the 580,466 inhabitants of Glasgow. One thing you need to get sorted pretty rapidly is your energy supply. How are you going to fuel up your new house? Lucky for you, we will sort that out for you. We just need you to carry out a few quick steps first, to allow us to complete the switch.
We know that saying goodbye to your old place should be more sentimental than taking a meter reading. But, it's important that you take a meter reading in your previous home as you walk out the door to make sure that you don't pay for what you don't use. Write it down and leave it in a safe place where the next inhabitants of the house can find it. You'll also this information just in case your previous provider wants it.
Now for moving in to your new place in Glasgow! Do the same - write down the meter reading once you've located it.
It's likely that you will inherit the contract of the previous inhabitants of the property and you'll keep it until you decide to switch. If you can't find the details of the last residency of the house, don't worry! Simply follow the different steps from our guide on how to set up energy and notably how to find out who supplies the energy to the property.
And this is where we come in to help you find and switch to the best energy supplier on the market.
Switching your energy provider is easier than it sounds, so don't be scared away! With Switch Plan, it's a piece of cake. Just call us on 0330 054 0018 and we will do a free price comparison service for you based on current plans on the market and your personal energy needs.
Are Bulb's prices competitive in Glasgow?
Compared to plans provided by the Big 6, Bulb's tariff is cheaper. They are able to keep their costs down by investing in affordable energy and, as a result, they are able to pass on these savings to their customers. With their vari-fair tariff, the cost of wholesale energy does affect the amount you pay for your energy. However, just as energy prices can increase, they can also decrease, so you might be in for a nice surprise when you open your monthly energy bill.
Getting in touch with Bulb in Glasgow ?
Do you have any questions or concerns about your energy supply? Switch Plan can guide you. We are a free, impartial service. Give us a ring on 0330 054 0018. We can switch your energy supply to Bulb completly free of charge.
If you are looking to switch to Bulb in Glasgow, you might want to get in touch with them directly, which is understandable. Or indeed, if you have an emergency with your gas or electricity in Glasgow, then they are also at your disposal. All of their contact details are laid out below for you.
Type of Enquiry
Number to contact
General Enquiries
General Enquiries for Bulb customers.

0300 30 30 635


Open from 9am to 6pm during the week.
Complaints
Email address for all and any complaints you might have about Bulb.

complaints@bulb.co.uk


9am to 6pm, Monday to Friday.
Power consumption in Glasgow
Who supplies energy to the 580,466 Glaswegians?
Scottish Power is the most popular energy provider in South Scotland and in much of Strathclyde. Henceforth, many Glaswegians have stuck with Scottish Power despite being free to change at any time! Glasgow dwellers can make substantial savings on energy related expenses by switching their current providers.
In Glasgow, what is the average price per kwh?
Average prices aren't the best indicator of how much you will pay for your energy in Strathclyde. However, compared to the UK national average, a Glaswegian pays roughly £-0.38% less. An average kWh costs around £10.6, which might be quite different to what you are used to if you are moving from far away!
Now it is interestinng to compare our energy consumption to the national average but what about relatively close cities such as Coatbridge, Giffnock or Gourock. Find out by simply following these links.
What is the average energy consumption for a typical Glaswegian?
Now you know the prices, it's important to know how much Glaswegians tend to consume. 2018 government data indicates that the average Glaswegian household consumes 3,542.93 kWh a year. The median consumption of that same household would be 3,087.94 kWh.
Who distributes Glasgow's gas and electricity?
How can residents of Glasgow contact reach their energy distributors?
Give your Distribution Network Operator a ring in case of an emergency. They obviously cover the networks of the largest cities such as Glasgow, Paisley, East Kilbride but also all the smaller towns of the area.
| Company name | Company number |
| --- | --- |
| Strathclyde SSE Power Distribution General Number | 0345 070 7373 |
| Strathclyde SSE Power Distribution Emergency Number | 0800 111 999 |
| Strathclyde Cadent Gas Number | 0345 835 1111 |
Find more info on their website:
Who distributes electricity in Glasgow ?
Now, while we are here to guide you on all of your gas and electricity queries, there are some more urgent matters that are reserved for your supplier, your Distribution Network Operator (DNO) or your gas provider. Let's say you have a powercut. You need to contact your DNO to inform them so they can resolve the issue. Alternatively, if you require some information that is more concerned with energy distribution, they are also the people to contact. Yours is SSE Power Distribution.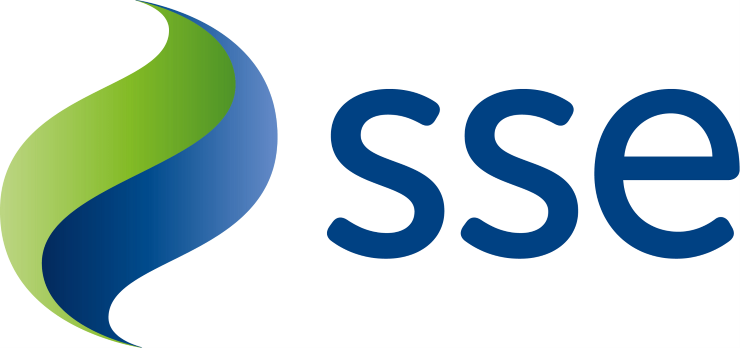 Who is the gas distributor in Glasgow?
In Glasgow, the gas distribution company is Cadent Gas. You will likely never need to get in touch with them in Glasgow, since any problems can be solved directly by your energy supplier. But if you have a specific question, of course you can get in touch with them. So, how does gas travel around the UK? Gas is transported through a complex system of pipes underground to get to your front door and heat your home. We won't bore you with the details, but it's quite clever, and it is managed in your region by Cadent Gas.